Royal Flying Doctor Outback Heritage Experience, Broken Hill
An exploration of the history and operations of the Royal Flying Doctor Service
Royal Flying Doctor Outback Heritage Experience, Broken Hill in the Bruce Langford Visitors' Centre is uniquely located within a real-life working Flying Doctor base.
Touch down into the world of heroic doctors, nurses, pilots and the outback communities we service. The 'Mantle of Safety Museum' lets you experience our most exciting stories from over 92 years of history.
The centre opened on 3rd April 2009 due to the generosity of the Bruce Langford Estate, the Michael Bishop Foundation, Commonwealth of Australia and RFDS Broken Hill Women's Auxiliary.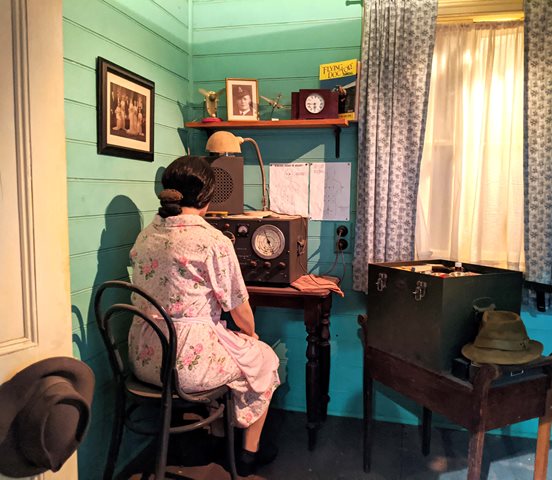 Step back in time
Hear the stories from the medical frontline in the 1950's era. Immerse yourself in an audio-visual experience of real-life medical help calls from remote stations to the Broken Hill base.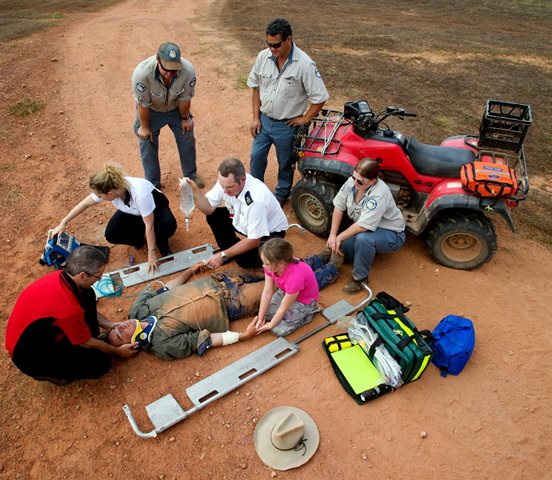 Our remarkable work
Learn about the breadth of our work. From emergency aeromedical retrievals, interhospital patient transfers, to clinical services and primary healthcare in remote communities.
How it began
Explore the history of the RFDS and the Broken Hill base. Immerse yourself in amazing stories from Revered John Flynn who founded the Australian Aerial Medical Services, the world's first aero-medical service in 1928.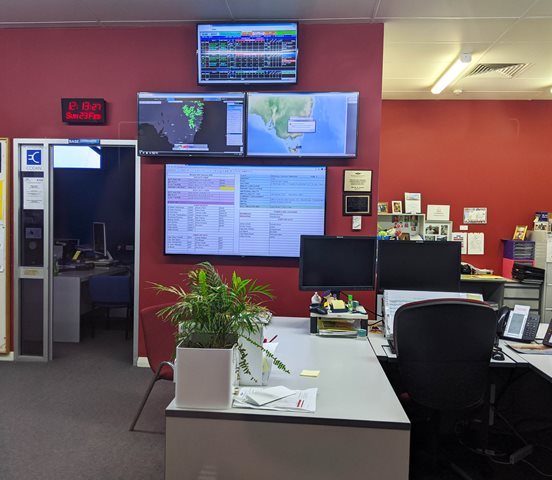 Watch our live operations
View operational team members take aeromedical emergency calls or track our aircraft fleet in real-time. Live each moment as we deliver urgent medical care across a 7.69 million square km 'waiting room' - the Australian outback.
Ground level view of the hangar
An approx. 25 minute guided tour at ground level to see up close three RFDS Aircraft; Drover, Nomad and King Air B200.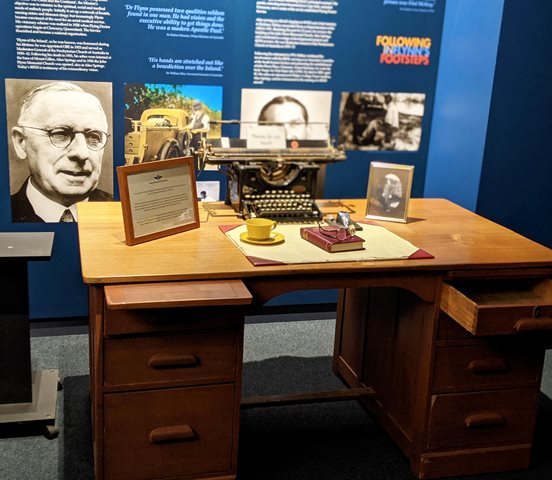 Reverend John Flynn, Founder of the RFDS
With 23 Flying Doctor bases and 77 aircraft around Australia, John Flynn's dream is today a vibrant reality. Sit at his desk to relive his dream.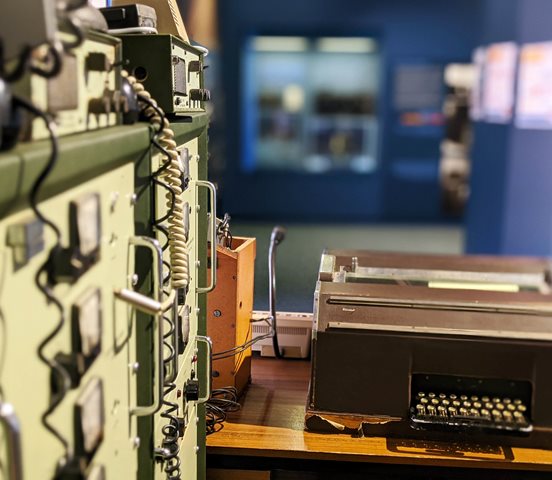 Early communication
Sit at the communication desk and relive the challenges of 1950's technology by replicating a call for medical help from a remote station to the RFDS base.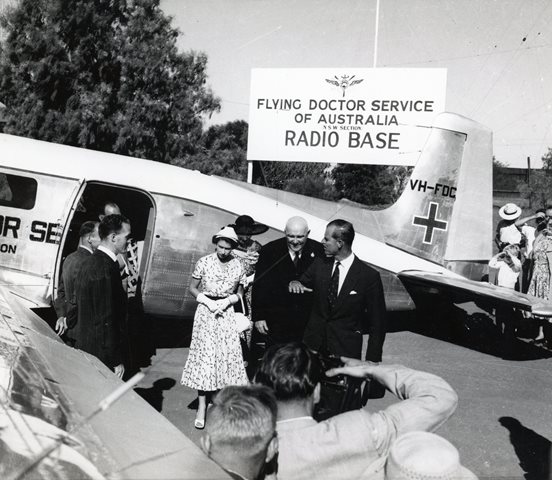 Royal visit
Look back to when Queen Elizabeth II and HRH Prince Philip visited our Broken Hill base as well as the proud moment when the Flying Doctor Service was given the Royal assent and became the renowned Royal Flying Doctor Service.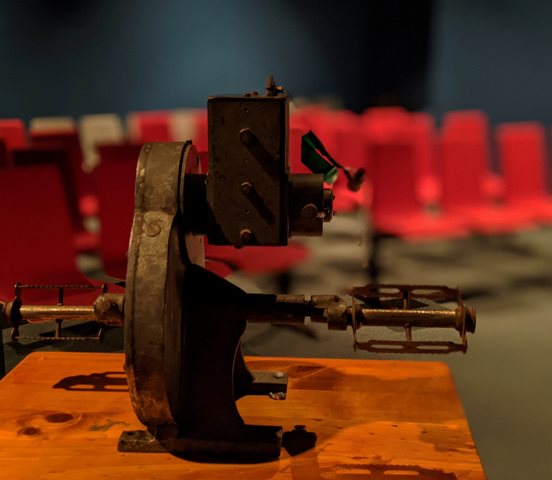 Heroes of RFDS
Relive extraordinary human stories of heroic doctors, pilots, flight nurses and engineers who save lives. Their teams are on-call 24 hours a day, 365 days a year for aeromedical retrievals. Watch a unique movie about these everyday heroes in our 44-seat theatre.
Tours
You are welcome!
In our guided tour we'll give you exclusive access behind the scenes of the RFDS.
Tours
---
Shop our merchandise range
Take home a piece of the Royal Flying Doctor Service
Visit our shop for Flying Doctor branded teddy bears, mugs, books, clothing, airplane model replicas and more. Or simply shop online.
---