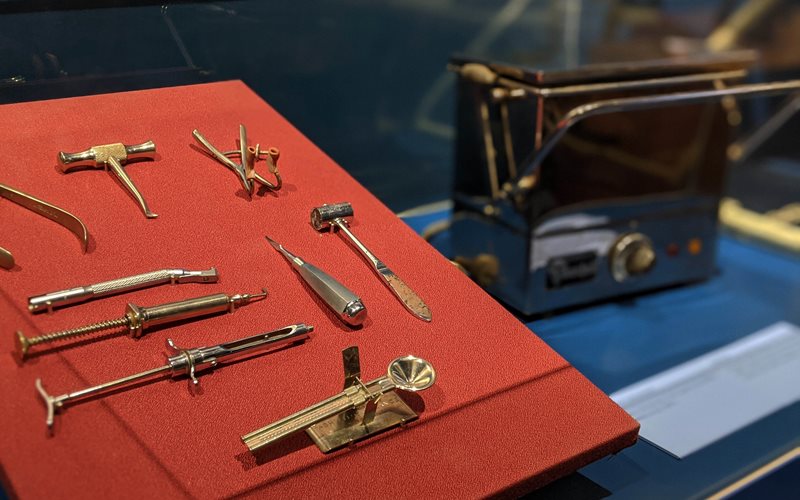 An inspiring experience
Your one-hour experience includes 20 minutes in our museum, 15 minutes watching the RFDS film in our theatre and 25 minutes walking through our hangar. You will be immersed in the history and work of the Royal Flying Doctor Service. After the experience, you can visit our RFDS merchandise shop to take a memento of your visit home.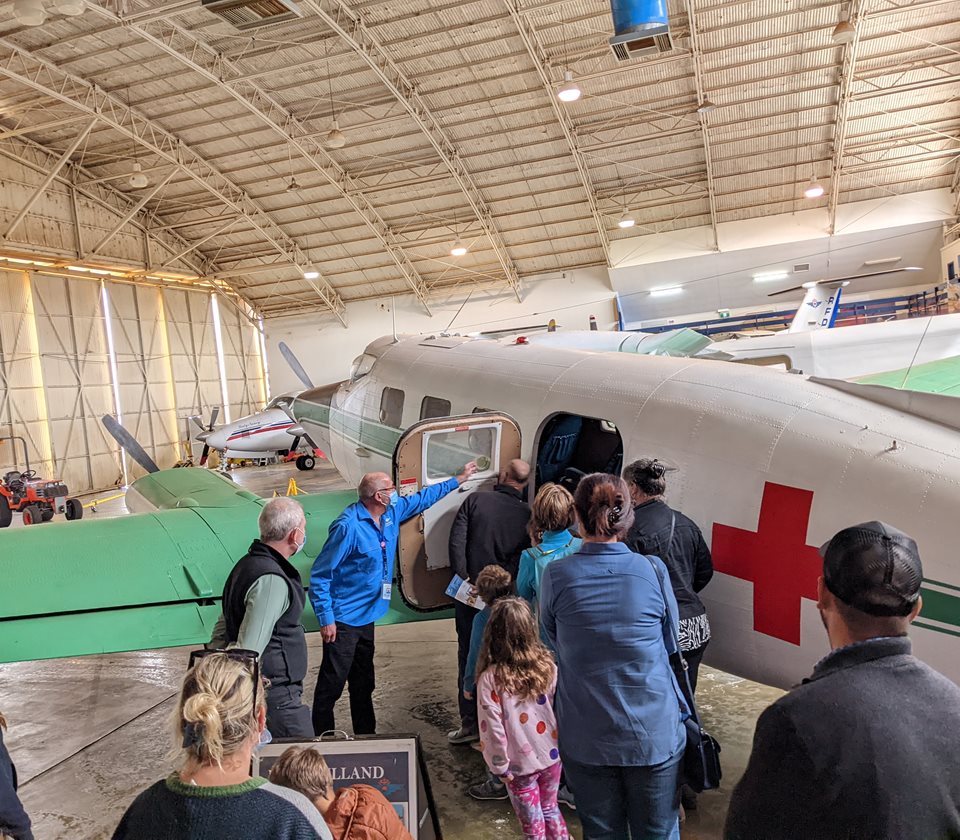 Guided tours
Learn about the unforgettable first Flying Doctor flight and the foundations to become one of the most innovative aeromedical organisations in the world. In our guided tour we'll give you exclusive access behind the scenes of the RFDS. You'll visit the hangar, see the operations control room and familiarise yourself with the heroic and remarkable work of the RFDS.
Pre-booking required for groups (e.g. 10 or more people).
Enquire about a group tour or give us a call on 08 8080 3714.
Tour times: Tours commence 30 minutes after opening and are rotational throughout the day with the last tour commencing approx. 1 hour and 15 minutes prior to closing.
School Tours
Our dedicated RFDS team offers guided tours for schools. With several options available you will be able to develop the perfect day out of the classroom, for every school level. Our educational guided tours are unique, interactive journeys through the evolving and unique world of the RFDS.
School Holidays: Extended hours, ring us to confirm.
Enquire for a school tour or give us a call on 08 8080 3714
Tour times: Tours commence 1 hour after opening, then on the hour thereafter until last tour 1 hour before closing.