The Royal Flying Doctor Service Broken Hill Base
The Broken Hill base serves an area of about 640,000 sq km of Australian outback.
You'll find our Royal Flying Doctor Outback Heritage Experience, Broken Hill in the Bruce Langford Visitors' Centre on site at the RFDS Broken Hill Base. Your visit brings you to the heart of all we do.
Our committed teams provide an around-the-clock 'mantle of safety' to rural communities.
The Royal Flying Doctor Service (RFDS) provides 24/7 aeromedical emergency retrieval and patient transfers. Our doctors, nurses, engineers and pilots work from the Broken Hill Base with three Beechcraft King aircrafts a day.
Our Primary health services including dental and mental health services incorporate the following:
General practice
Women, child and family health care
Drug and alcohol counselling
Specialist clinics with medical consultants.
The RFDS also provides non-emergency patient transfers from Broken Hill.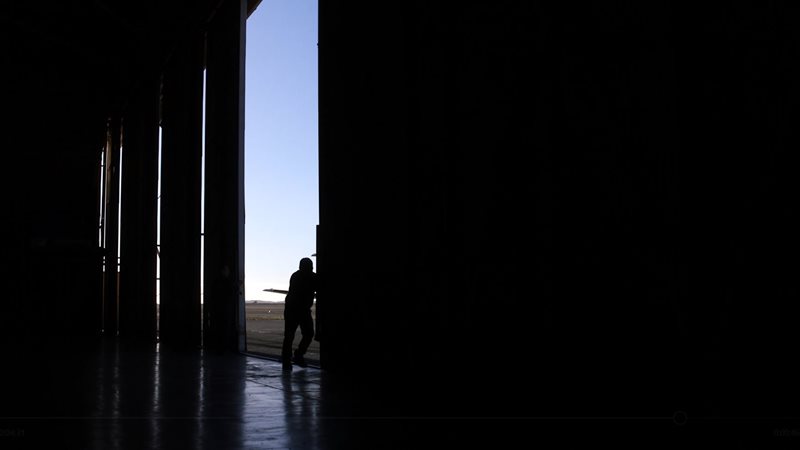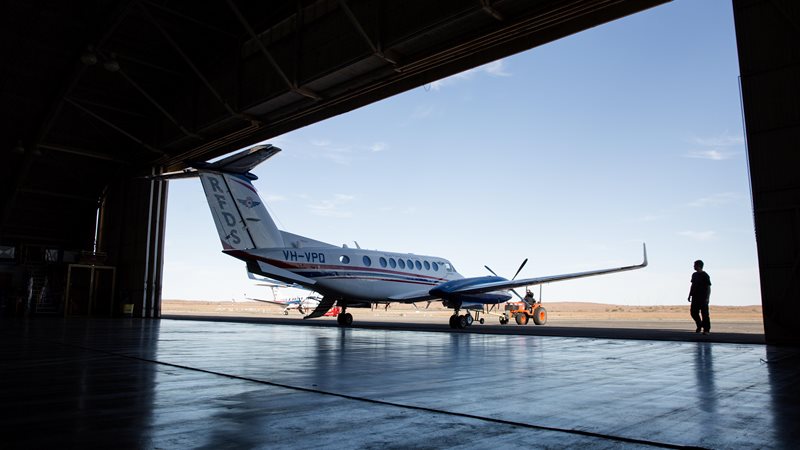 History of The Royal Flying Doctor Broken Hill base
The Broken Hill Base has been operating since the creation of the RFDS New South Wales Section (now the South Eastern Section) in 1936. It was the fourth of the RFDS bases in Australia.
In October 1938, our first building in Broken Hill opened on a site along Wilcannia Road containing radio equipment and also served as the operator's residence.
In 1988, the base was relocated to the present site next to the Broken Hill airport.
In 2009, extensions to the building opened with medical rooms and teaching facilities as well as offices and the centre.
Today, the Broken Hill base is the largest RFDS base in Australia. Besides local operations, it is also a key base the for the South Eastern Section. From here, our medical services span across NSW, Victoria, Tasmania, southwest Queensland and Northern SA. This involves administering five other bases across three Australian states: Mascot, Bankstown, Dubbo, Essendon and Launceston.
If you start something worthwhile, nothing can stop it!
Communications 'Firsts' at Broken Hill
In 1942, the Broken Hill Flying Doctor radio network became the first in Australia to institute a 24-hour service, as well as incorporating a direct telephone link with the doctor's residence. Calls made from outposts during out of hours times were switched automatically from the base to the doctor.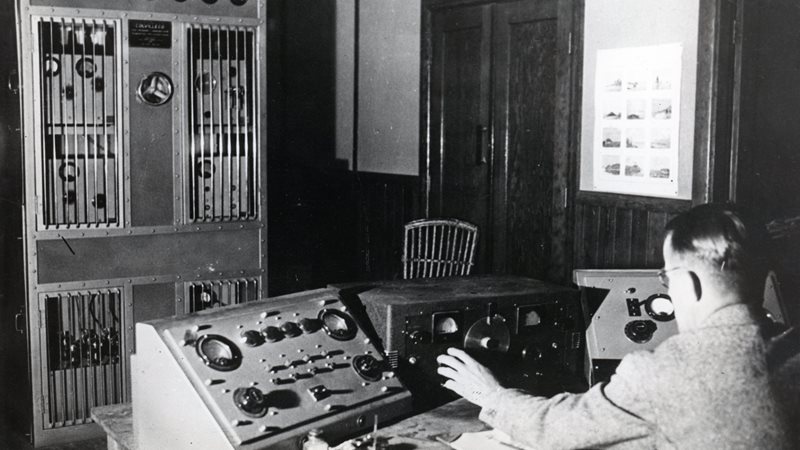 First Flying Sister
The first flying sister in Australia, Myra Blanch, was appointed to the Broken Hill Flying Doctor base in 1945. Interestingly, "Flying" was a misnomer because the sister travelled mainly by road.